Details
Product Description:
Adapter for external USB memory devices, like thumb drive, harddisk or memory card.
Direct browse and transfer your photos, videos, documents and other files from an external USB memory.
Can plug in USB Mouse and Keyboard as a input.
Size1.54 cm x 1.1 cm x 0.1 cm
Supports Android Phones or Tablets
You can experience the ease of viewing your data everywhere. This compact-sized adapter is designed to give you access to your USB data directly over the phone without connecting it to your PC. Being compatible with your android phone, this micro USB to OTG USB adapter can be used for transferring your files from your pen drive to your mobile within few seconds. Thanks to this adapter, you can now transfer your favourite music and video files from the USB to the phone or you can take a back-up of those memorable photos and videos you have captured on your phone onto your USB even when you are on the move.
If typing on the small screen of your smartphone is a complicated task, you can use this OTG adapter micro USB OTG to USB 2.0 adapter to connect a keyboard to your phone when you want to quickly type long corporate emails or chat with your friends. You can even attach your phone with a mouse to surf or browse through your files with ease when your finger is tired. Thanks to the adapter, you can experience the pleasure of hardcore gaming by attaching a joystick to your phone. With its compact size and stylish looks, this micro USB OTG to USB 2.0 adapter is a must-have accessory for people who want to enjoy the comfort of adapting the USB mouse, keyboard with their phone.
Package Contain:
1 x Adapter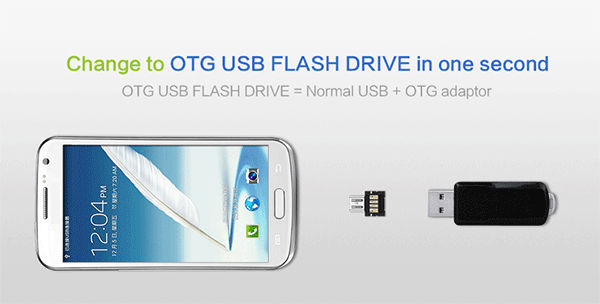 You May Also Like!!
from: AUD40.90

Special Price AUD17.95

from: AUD22.95

Special Price AUD17.95

from: AUD40.90

Special Price AUD17.95

from: AUD21.95

Special Price AUD16.95

from: AUD54.90

Special Price AUD24.95

from: AUD64.90

Special Price AUD29.94

from: AUD22.95

Special Price AUD17.95

from: AUD21.95

Special Price AUD16.94

from: AUD34.90

Special Price AUD14.95

from: AUD22.95

Special Price AUD17.95

from: AUD16.94

Special Price AUD12.94

from: AUD21.95

Special Price AUD16.94

from: AUD21.95

Special Price AUD16.95